Goal
Snowdrift.coop is an innovative nonprofit startup with an ambitious mission to greatly improve the ability for people to collectively fund the creation and maintenance of public goods such as free and open source software (FOSS) through a new approach called crowdmatching, where everyone is a matching donor to everyone else. Among the parts of their platform that I am helping to design is a template for a page for each project seeking support on the platform.
Approach
I used low fidelity wireframes because they are an effective way to start an iterative design process, where the main goal is to quickly get feedback on some basic ideas for content and layout, and iterate the design from there.
Results
For this project, I used LibreOffice Draw to create simple low fidelity wireframes illustrating proposed types of page content and layout.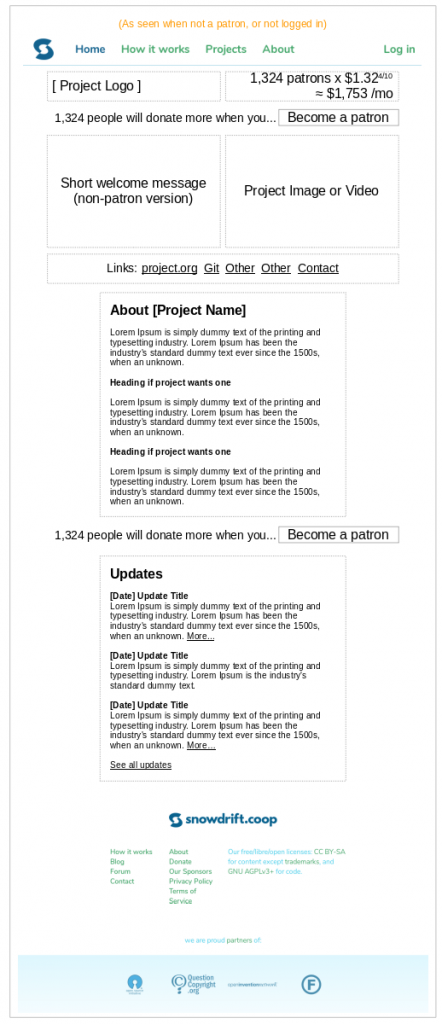 Impact
My wireframe kicked off a collaborative process in which I worked with a visual designer and iteratively modified the design based on feedback from others, including users from projects interested in seeking funding on the Snowdrift.coop platform. An iterative design process, rich in feedback from users and people outside the core team, reliably results in a design that works much better for users than it would have if a polished "pixel perfect" design had been created at the outset, without an iterative process of prototyping and feedback.